San Francisco Residential Roof Replacement Contractor — Contact the Experts!
When looking for a residential roof replacement contractor in San Francisco, look no further than Apollo Roofing Company. A roof replacement is a serious roofing procedure, but it is also routine and easily handled by an experienced roofing company. Our team at Apollo Roofing Company has performed countless roof replacements in the years since we've opened. Schedule a consultation today! Check out the rest of our reviews to see why San Francisco residents choose us for residential roof replacement services. 
Residential Roof Replacement in San Francisco Done Right!
While San Francisco's antiquity adds to its charm, it also makes for roofs that have suffered centuries of damage. Especially if you live in an older home, roof replacements are par for the course.  
Keep an eye out for the following issues:  
Chipping or breaking roof shingles

 

Leaks

 

Damage from hail or other extreme weather

 

Missing granules 

 

Sagging or drooping structures
If any of these issues arise, call us right away. It may be time for a roof replacement. Never hesitate to explore new roofing options; after all, a sturdy new roof can save a home! 
Re-Roofing
There are two types of roof replacement strategies we use: re-roofing and tear-offs. The one your home needs depends on a variety of factors, including the reason for the roof replacement and the size of your home.  
A re-roofing entails placing new shingles on an existing roof. The procedure is generally quicker and cheaper than a tear-off. However, it can only be done once, meaning the improvement is not as long-lasting as a complete roof replacement.  
To find out what service your roof needs or which roof replacement option is right for you, schedule an inspection with our experienced contractors. We will visit your property, inspect your roof to assess any damage, and provide a free, no-obligation quote for the residential roof replacement or residential roof repair in San Francisco. 
Tear-Offs
In many cases, our team recommends tear-offs rather than re-roofing. Restarting with a new roof erases the issues of the old roof, essentially starting from scratch. Especially for older homes, it is more cost-effective to opt for a redo rather than deal with structural issues in your existing roof.  
Learn more about our customer-focused roofing solutions here. We're proud to provide our city with exceptional roofs.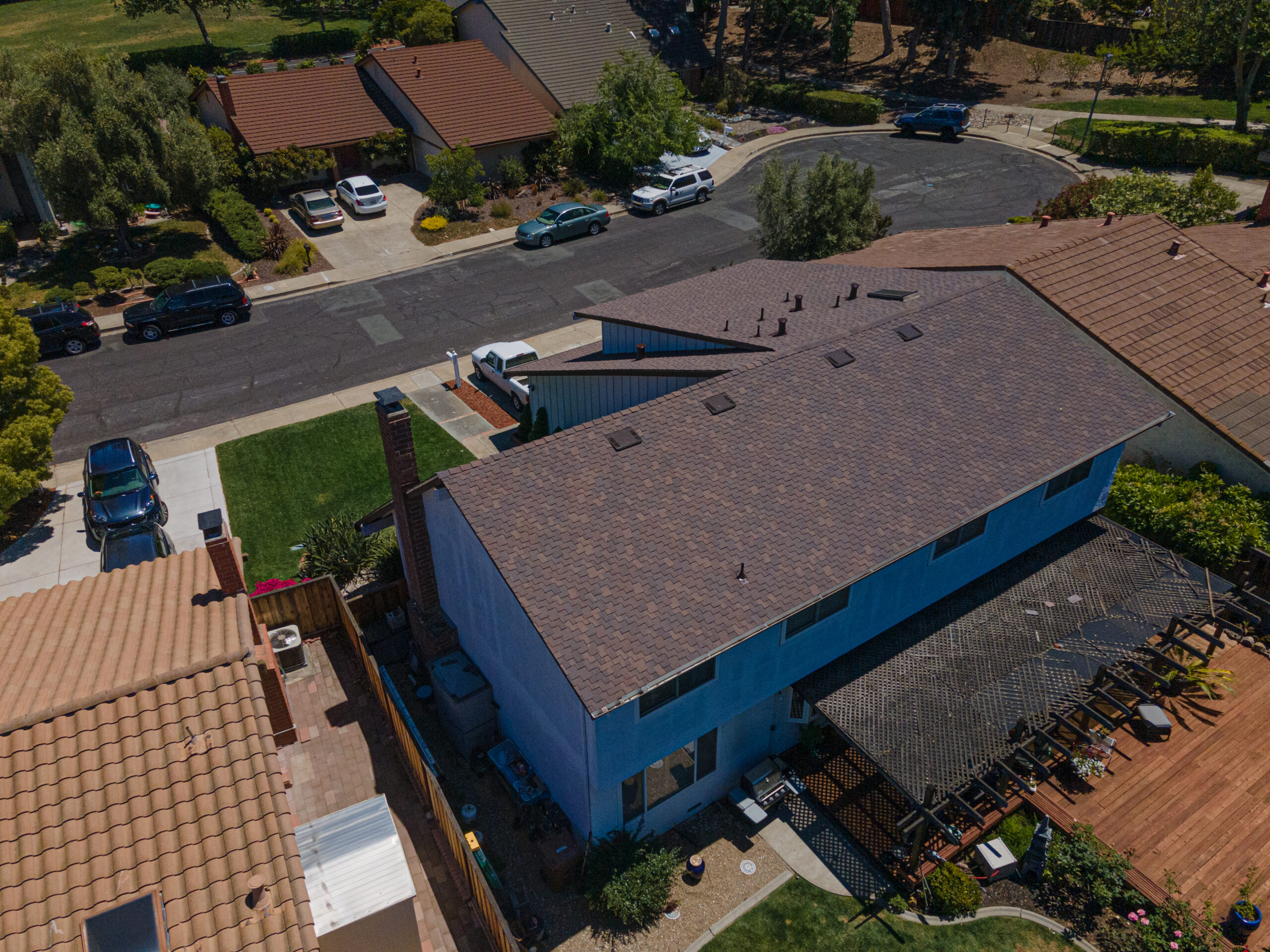 Professional Roof Replacement Contractor in San Francisco, CA
Apollo Roofing Company is the chosen San Francisco roof replacement company because we strive for roofing perfection! Get in touch with us for a superb roof replacement experience.   
San Francisco is a timeless masterpiece of a city full of artistic and architectural triumphs like the Asian Art Museum and the iconic Golden Gate Bridge. This thriving city situated at the mouth of the San Francisco Bay is home to over 874,000 residents and thousands of tourists every year.