Pleasant Hill's Top Choice for

Residential Roof Replacement Service — Apollo Roofing Company
Apollo Roofing Company has been a trusted residential roof replacement company for many years. Roof replacement is a complex roofing job, but it can also be performed routinely by residential roofing contractors. We proudly repair, replace, and install all roofing types in Pleasant Hill, CA, and the surrounding region.  
 To see why Pleasant Hill residents trust us to replace their roofs, check out our reviews. 
Five-Star-Rated Residential Roof Replacement Company in Pleasant Hill, CA
Pleasant Hill's historic charm is a plus, but roofs can also be damaged by centuries. Roof replacements can be costly, especially if your home is older. 
 The following issues are worth your attention:  
Breaking or chipping shingles

 

Leaks

 

Hail and other extreme weather-related damage

 

Sagging or drooping structures

 

Missing granules
Contact us immediately if you experience any of the above issues. It could be time to have your roof replaced. Consider new roofing options. It is possible to save your home with a new roof. 
Re-Roofing
There are two main types of roof replacement strategies that we use: tear-offs & re-roofing. The roof replacement you require for your home depends on many factors, such as the reason for the repair and the size of the house.  
Re-roofing refers to the installation of new shingles onto an existing roof. The process is usually quicker and less costly than a tear-off. It is however limited in its ability to be performed once. Therefore, the improvement may not last as long.  
Contact our contractors for a free inspection to find out the best service or replacement option for your roof. We will come to your house and inspect your roof. If there is damage, we will give you a quote for residential roofing replacement. 
Tear-Offs
In many cases, we recommend that you tear-offs are preferred to re-roofing. It is possible to completely start from scratch and remove the existing roof issues by installing a new roof. A redo is more affordable than fixing structural problems on an existing roof, especially for older homes.  
Learn more about the customer-focused solutions we offer for roofing here. We are proud that we provide exceptional roofing services for our customers.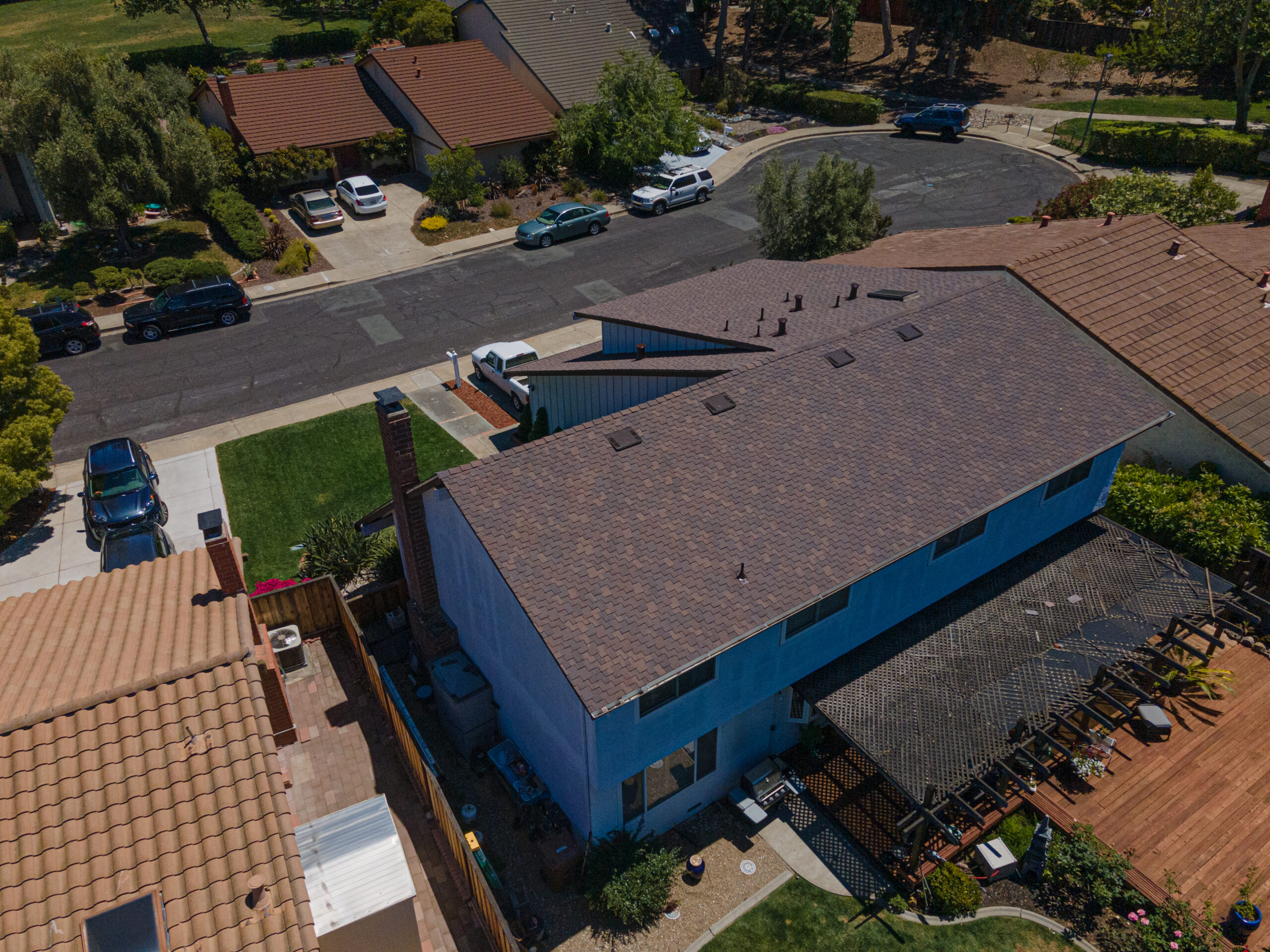 Pleasant Hill

 Professional Residential Roof Replacement Contractor
Pleasant Hill is a magnificent city that has many artistic and architectural achievements, including the Asian Art Museum. This bustling city at the mouth Pleasant Hill Bay's waters is home to approximately 874,000 residents as well as thousands of tourists each and every year.  
Apollo Roofing Company has been the preferred Pleasant Hill roofing company since we are dedicated to perfection in roofing.  We'd love to replace the roof on your home. Call us at (925) 386-2380 to schedule a residential roof replacement consultation.