Oakland

 Roof Replacement Contractor — Get in touch with the experts!
While a residential roof replacement can be a very serious procedure, it can also be routinely handled by residential roofing contractors. Apollo Roofing Company, a professional residential roofing contractor, has done many roof replacements in Oakland, CA, and the surrounding areas. We take pride of our ability to provide tried-and-tested solutions to any roof types.  You can see the rest of our reviews, to find out why Oakland residents choose us as their residential roof replacement service. 
Oakland Residential Roof Replacement Done the Right Way!
Oakland's historical charm adds to its appeal, but it also means that roofs are often damaged from centuries ago. Roof replacements are a common option, especially for older homes.  
These are the issues to watch out for:  
Chipping or breaking shingles

 

Leaks

 

Hailstorms or other extreme weather conditions can cause damage

 

Missing granules

 

Sagging or drooping structures

 
We are available to assist you if any of these problems arise. It might be time to replace your roof. Don't hesitate to investigate new roofing options. After all, a strong new roof can save your home. 
Re-Roofing
There are two options for roof replacement: tear-offs or re-roofing. The right one for you depends on the reasons behind the replacement as well as the size of the home.  
A re-roofing is the process of replacing shingles on an old roof. It is typically faster and less expensive than a total tear-off. The only downside is that it can only ever be done once. This means that the improvement will not last as long as a total replacement. 
Our experienced contractors will inspect your roof to determine what service is needed and which replacement option would be best. Our experienced contractors will visit your property to inspect the roof and offer a free quote for residential roof replacement. 
Tear-Offs
In many cases, we recommend tearing off roofs instead of re-roofing. The issues with the old roof are gone when you start from scratch by replacing it with a new one. For older homes, it's more economical to do a redo than repair structural problems on your current roof.  
You can learn more about our customer-focused roofing options here. We are proud of providing exceptional roofs for our city.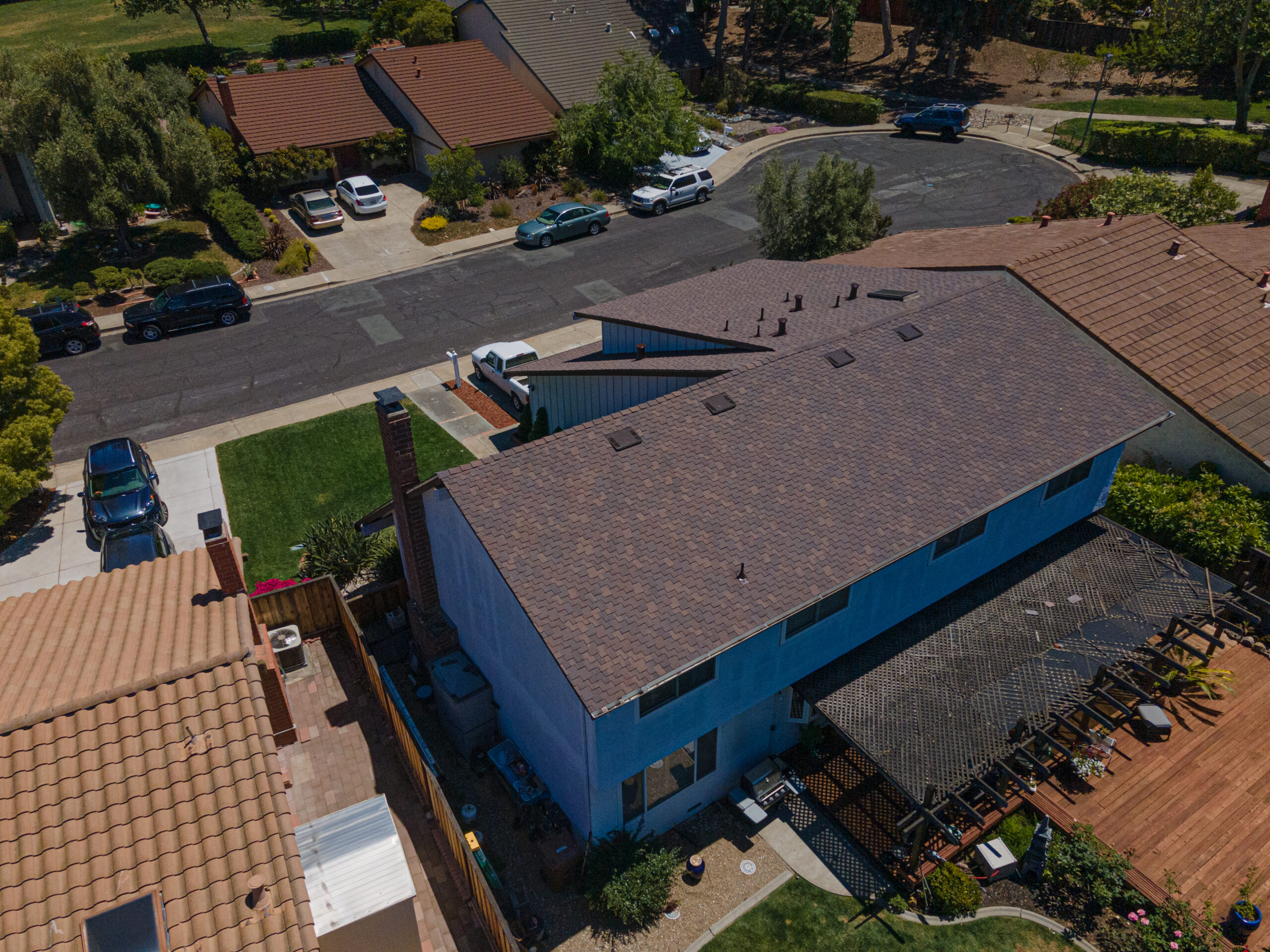 Quality Residential Roof Replacement in Oakland, CA
Oakland is a masterpiece. This city boasts many architectural and artistic triumphs, such as the Asian Art Museum and Golden Gate Bridge. This vibrant city, located at the mouth Oakland Bay, is home to more than 874,000 people and attracts thousands of tourists each year.  
Apollo Roofing Company is one of the leading roof replacement companies that Oakland homeowners trust. Our goal is perfection in roofing! Is your Oakland residence in need of a new residential roof? Call Apollo Roofing Company at (925) 386-2380 to get a fantastic residential roof replacement experience.