Lafayette

Roof Replacement Company — Call the Experts!
Although a residential roof replacement is a major roofing task, it can be done quickly by skilled roofing contractors. Our skilled professional roofers at Apollo Roofing Company, one of Lafayette's leading residential roofing companies, take pride in completing many roof installations, repairs, and replacements over the years. 
 See what our clients has to say here and find out why Lafayette residents trust us for residential roofing replacement services. 
#1 Reliable Residential Roof Replacement Company in Lafayette, CA
Although Lafayette's history adds charm to the city, its roofs have seen centuries of damage. Roof replacements are common, especially if you live inside an older house.  
Pay attention to the following: 
Breaking or chipping shingles

 

Leaks

 

Hailstorms and other extreme weather can cause severe damage

 

Missing granules

 

Sagging or drooping structures

 
Call us immediately if you have any questions. You may need a new roof for your home. Do not hesitate to look into new roofing options. Keep in mind that a sturdy roof can save a house — your investment! 
Re-Roofing
We use two kinds of roof replacement strategies: tear-offs and re-roofing. The type of roof you need for your home will depend on many factors including the reason and size of your home.  
Re-roofing involves replacing the roof with new shingles. This is usually faster and more affordable than a complete tear-off. It can only be done once so the improvement won't last as long as a full replacement. 
Schedule an inspection with one of our skilled contractors to find out which service you need or what replacement option is best for your roof. We will inspect your home and give you a no-obligation estimate for residential roof replacement costs. 
Tear-Offs
Our team often recommends tearing-offs over re-roofing. A new roof can eliminate the problems of an old roof and allow you to start over. It is cheaper to have your roof redone than fix structural problems in an older home.  
Find out more about our customer-focused roof solutions here. We are proud to offer exceptional roofing solutions for our community.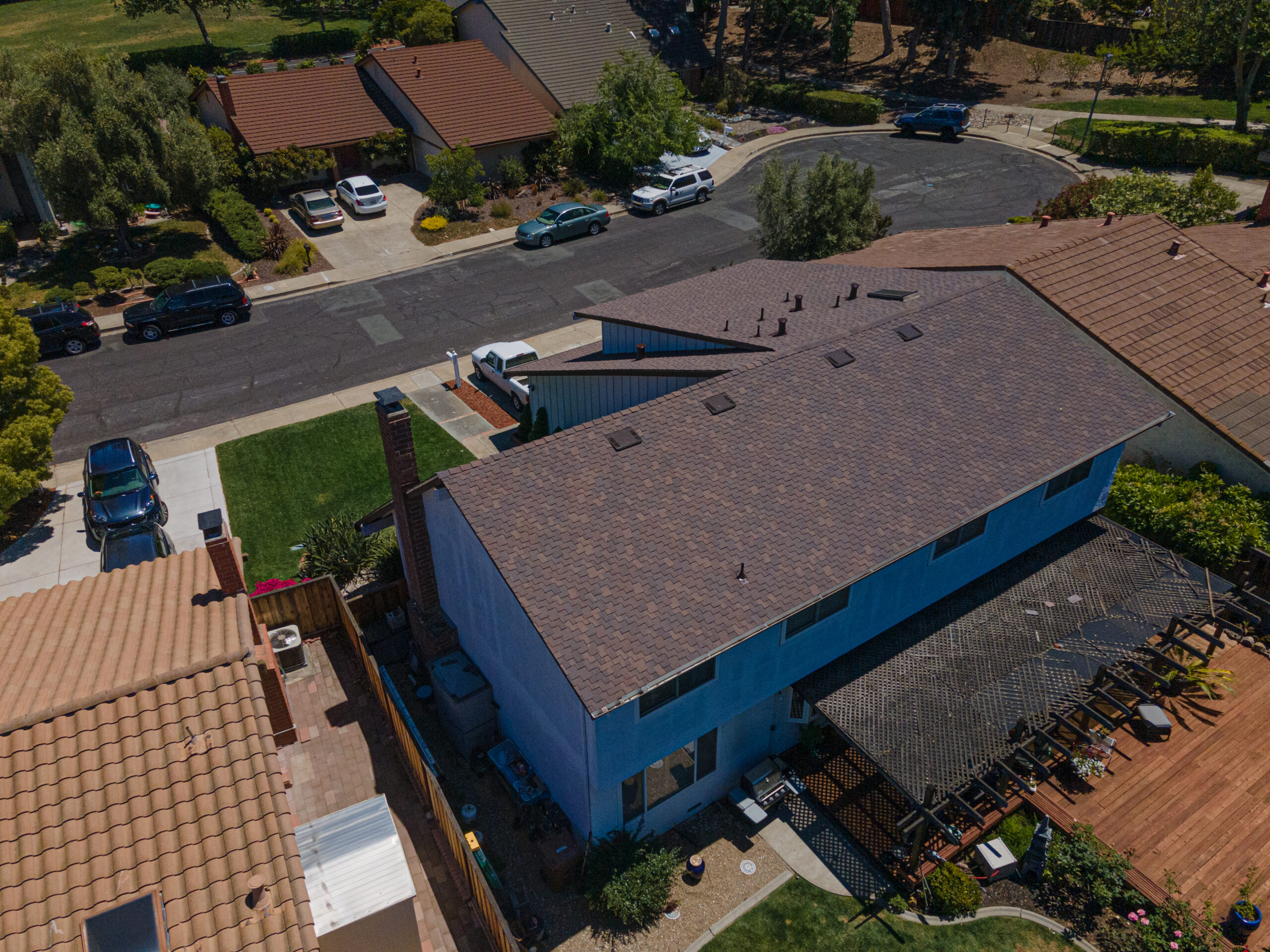 Professional Lafayette

 Roof Replacement Contractor
Apollo Roofing Company is Lafayette's preferred roof replacement company. We strive for perfection in roofing! For a great roof replacement experience, give us a call at (925) 386-2380.   
Lafayette is a classic example of an architectural and artistic masterpiece. It boasts the Asian Art Museum, the Golden Gate Bridge, and many other landmarks. The vibrant city is located at the mouth the Lafayette Bay and hosts over 874,000 residents. Thousands of tourists visit each year.  
Do you need a residential roofing replacement for your Lafayette home? Get a free roof replacement quote now by calling (925) 386-2380 and our friendly staff at Apollo Roofing Company will assist you!